Lua error in at line 80: module 'Module:Hatnote list' not found. It's an attention-grabbing enough setting, and lots of narrative material has been generated out of it, but as a result of the underside line is that each one the armies should remain up for sale all the major factions are decked out in plot armour, which is sort of anathema to the thought of storytelling.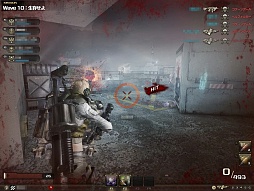 It is not a game that possesses the property of being immersive or not, it is you who's immersed in it or not and there's a important variety of folks (seemingly a minority, though I haven't got any numbers to throw around) who play third particular person video games for the very goal of higher immersion.
Some first particular person games do a better job of this with the right amount of head bobbing, climbing-over-stuff animations and rendering a visible character physique, but to me it is not enough (this includes Mirror's Edge, which does a lot of things very very proper on this respect).
Whereas I'm more the type to tell a girl Sorry I've gotta take a rain verify" cus they're exhibiting all of the David Lean movies in a marathon on …